Overview
The scheme was developed by Director of the MRC London Institute of Medical Sciences (then Clinical Sciences Centre), and Vivienne Parry OBE, science writer and broadcaster. Their intention was to celebrate the amazing contribution of women scientists that was often overlooked in favour of their male counterparts. With an endorsement from Dr Helen Pankhurst CBE, women's rights activist and great-granddaughter of Emmeline Pankhurst, they called the awards scheme Suffrage Science.
The inaugural cohort of 'Suffrage Scientists' were from the life sciences and were recognised at a ceremony at the Institute of Contemporary Arts, London. Their awards were hand-crafted pieces of jewellery by art students of Central Saint Martins-UAL. Each piece was developed in collaboration with scientists to represent both research and the Suffrage movement. Rather than create a new set of pieces for each award, each holder chose who they would like to pass their award onto, creating an extensive family tree of incredible scientists and communicators.
Professor Syma Khalid
Dr Sarah Harris, University, of Leeds has nominated Professor Syma Khalid, University of Southampton. Speaking about Khalid's work, Harris said: "I have chosen Syma because her computer simulations are massive, they always aspire towards biological complexity, and are frankly jaw-droppingly awesome to watch. I also want to thank Syma for being such an amazing community builder. She achieves this by making things fun to do, which brings us all together. It is in Syma's nature to put the needs of our community before her own, and she is compelled to emphasise the contribution made by her students and colleagues to her many successful projects. I'm therefore very grateful to Sarah Staniland (2017 awardee) for giving me this chance to say 'Syma matey – today it's just about you!'
As the Chair of HECBioSim, Professor Khalid has been working with N8 CIR to support researchers accessing Bede, N8 CIR's new GPU-accelerated high-performance computing platform, to investigate features and mutations of Covid-19. You can read more about this work at: https://www.hecbiosim.ac.uk/covid-19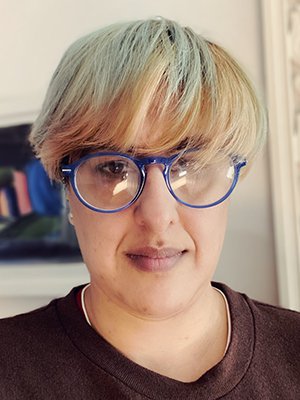 The Future
Since the initial awards were made, new branches of Suffrage Science have been recognised. The Engineering and Physical Sciences strand was added in 2013 and Maths and Computing followed in 2016. The Suffrage Science family is now 160 strong after 12 new members joined on Monday 8 March 2021.
The last 10 years have seen the number of women in Core STEM occupations almost double from 13% in November 2012 to 24.5% in September 2020. Similar improvements have been seen in engineering with the number of female professionals rising form 5,5% to 10.4% in 2020. There is still some way to go to reach the 30% target, a level at which minority groups can begin to influence real change. It is vital for us to continue to recognise the outstanding work of women already in STEM, and inspire others to enter scientific fields and reach senior leadership roles.
To further commemorate the tenth anniversary of Suffrage Science, the MRC LMS have launched 'The Suffrage Science Podcast: How women are changing science', hosted by Dr Kat Arney and produced by First Create The Media with audio production by Georgia Mills. In the series, released on Monday 8th March 2021, we will explore the journeys of women in science, reflecting on progress we've made and the challenges still to be addressed, through conversations with an incredible group of women leaders who have all received a Suffrage Science award over the past ten years.
Episodes will be available on: Apple Podcasts, Amazon, Google, Spotify, or wherever you get your podcasts.